5 Ways To Secure Your Dedicated Server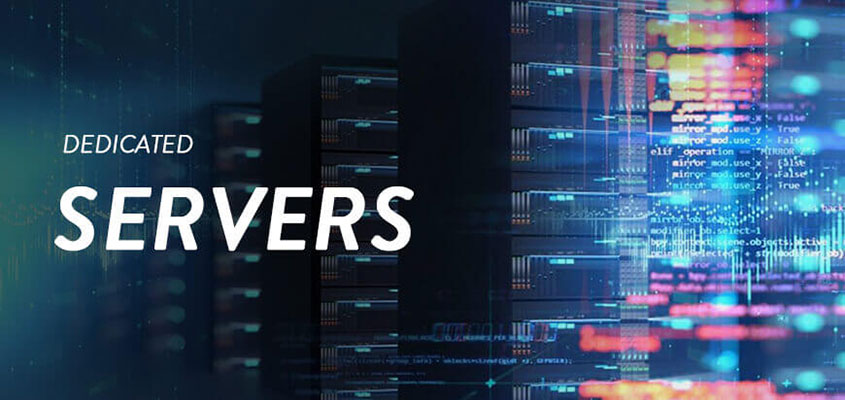 Dedicated Hosting Servers are the most powerful and vigorous Hosting Servers in the industry that offers guaranteed resources and reliable features to ensure maximum reliability, security, and flexibility. You need not share server space and resources with other websites in this hosting service.
While Dedicated Servers are secure on their own, the increasing cyber-attacks and other online threats make it imperative to ensure maximum security—despite what web hosting services or servers you use. Malware, DDoS attacks, password breaches, phishing attacks spare none.
In this article, we'll share different ways to secure your Dedicated Server against online threats and ensure maximum business trust and credibility. Let's begin!
Five ways to ensure maximum Dedicated Server security
Dedicated Hosting offers maximum control and full root access over your servers to configure and customize it per your specific needs to improve your website security and performance.
Here are a few tips to start with for improving Dedicated Server security.
1.     Have a robust password strategy
When you purchase a new Dedicated Server Hosting solution, make sure to change the default password to something unique, complex, and difficult to guess.
Here are a few tips to ensure a strong password:
Use a random combination of numbers, special characters, and upper and lower cases.
Refrain from using passwords that relate to your business identity or its name.
Make sure to change passwords every two to three months.
Relying on default passwords increases the risks of password breaches and security vulnerabilities—compromising your website security.
2.     Perform regular updates
The biggest mistake and risk for your server security is using outdated software and ignoring server upgrades.
Technology keeps changing, and new software upgrades come with the latest security patches, updates, and other features to enhance server security. But, unfortunately, hackers take advantage of outdated software vulnerabilities to access your server and steal critical business data.
So, to avoid this from happening—performing regular software and security updates is non-negotiable.
3.     Run regular testing and scanning
Regular scanning and monitoring of your Windows or Linux Dedicated Server is an important step to check and detect any security loopholes or vulnerabilities before they pose a risk to your server security.
Thus, make sure your Dedicated Hosting provider offers consistent vulnerability scanning, website monitoring, software checking—to detect unexpected behavior or security loopholes and fix them at the earliest.
4.     Maintain your databases
Updating and maintaining your data holds significant importance to ensure maximum security. For example, it's critical to ensure your database is secured and protected against SQL injections.
To maintain database:
Make sure to delete unnecessary and unwanted data.
Minimize database users' privileges.
Avoid customer and database interactions whenever possible.
This is especially critical if you collect sensitive customer information, including credit card details and passwords.
5.     Take regular data backups
The best Dedicated Server Hosting providers take and allow you to take regular backups of your website to ensure maximum data integrity and security.
While it's critical to ensure utmost security against online threats—it's also important to stay prepared for the worse. A readily available and accessible website backup ensures you always have the latest version of your website to go up online quickly in case of downtimes, server failures, or malicious attacks.
So, no matter how you lose your business data, website backups ensure the data is restored quickly—ensuring maximum website availability and customer satisfaction.
Conclusion
Security is a critical factor that has a major impact on your business's growth and success. The increasing risks of cyberattacks and other threats make it extremely crucial to always stay prepared for the worst.
So, make sure you implement the tips mentioned above and strategies and buy Dedicated Server solutions from a reliable web hosting company—to ensure maximum security and business continuity.